This past summer, I didn't work in an office or volunteer in a foreign country. I rolled out of bed in the morning, turned on my computer, and helped my dad through the early period of the new startup he helped found: Urbanbloke. Urbanbloke is a company that sells men's luxury brands online at reduced prices, a business model that has proven to be very successful for women and is just starting to be applied to the male demographic.
What was great about working at Urbanbloke (besides using my bedroom as a personal office) was the variety of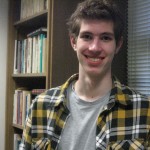 responsibilities I had from day to day: manipulating images in Photoshop, inputting sales, crafting brand descriptions, managing advertising relationships with blogs, keeping track of inventory, and more. I even attended meetings we had with brands such as Ike Behar, Tommy Bahama, and Do Denim. We drove to these meetings and picked up clothing samples in our stylish company car: my family's Toyota Highlander with a Thule box bungeed to the top.
Thus, startup culture is an amalgam of contradictions: casual and formal, funny and serious, exciting and terrifying. I quickly learned that working at a startup requires flexibility (since the future is never certain), creativity (since startups are constantly adapting and improving), and optimism (no matter how good an idea you have, how it will be received in the market can never be fully predicted).
It was an exciting challenge to be a part of this culture, and even more exciting to watch all our hard work lead towards acquisition and investment meetings. It didn't hurt that I got some free clothes too!