Donate to Waste Not!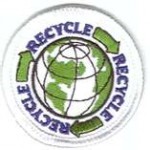 Waste Not is Wesleyan's student-organized collection of unwanted items at the end of the Spring semester. Don't throw away your stuff at the end of the year, give it a new home!
In the fall 2010, we'll have a huge tag sale in an effort to keep our stuff in circulation and out of the dumpster. Money from the sale and leftover items will go to charity. All food and laundry detergent is also donated to charity!
How to help!
If you live in a residence hall: Look out for the taped off "Waste Not Collection Zones" on your dorm's entrance or a stairwell landing. You can leave any items there or, if your item is too large, give the Waste Not Coordinators a call or email and we will pick it up for you!
If you live in a program house: Let your house manager know you want to participate in Waste Not and/or send a quick email out to wesustainability@wesleyan.edu. We're taping off collection zones in any houses that want to participate! You can leave any unwanted items there and they will be collected by volunteers later in the week!
If you live in a senior wood frame: To let us know when your items are ready to donate to Waste Not, just put an official Waste Not hanger on your door (you should have received this over the weekend). All the necessary information is on this hanger. During senior week we will be coming around to pick up items from the wood frames.
You can also drop off items directly at the Waste Not collection center in Zion Church, a few doors down from Neon Deli and across from the Freeman Athletic Center, starting Saturday, May 15th!
Items you can donate:
clothing, furniture, chests of drawers, shelves, refrigerators, microwaves, rugs, lamps, electronics, printers, alarm clocks, phones, textbooks, course packs, books for classes, other books, posters, dorm decorations in general, bedding, dishes/kitchen ware, hangers, mirrors, food (will be donated upon collection in the Spring), cleaning supplies, laundry detergent (also will be donated), brooms, household chemicals