Lata Chawla: Keeping the Competitive Edge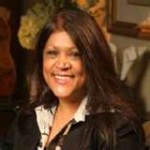 Monday, 26 April 2010        Shanklin 107, 7pm
Asian/Asian-American House presents Lata Chawla: accomplished business leader, active philanthropist and local Connecticut resident. Ms. Chawla will share her insights on maintaining a competitive business edge in this era of rapid change and intense competition.
***
Ms. Chawla worked at ESPN, Inc. for 11 years, where she held a variety of leadership roles in the Human Resources Department. Currently, she is the Founder and Principal of Performance Edge, LLC, a consulting, training and multi-media solutions consulting company which serves the Broadcast, Cable and Telecommunications industry.
She is also active in community and philanthropic efforts, serving on the Board of Directors for the World Affairs Council of CT and non-profit Jazz'd 4 Life.
***
Don't miss the opportunity to learn from this dynamic business leader! Ms. Chawla will be talking about how everyone has their separate callings in life and its the connections we build/the self discovery that allows us to succeed. There will be a Q&A session following the lecture.
– Han Hsien
AAA House