Hello to the Class of 2013,
A.  Wed., Feb. 3:  Drop/Add Deadline, Academic Skills Workshop, and First-Year Focus

1.  Yes, the 3rd is the last day to drop or add classes, so review your course schedule for accuracy and make sure you have selected the correct grading mode option.  After the 3rd, you may withdraw from courses with a "W" through April 15, but you may not change your grading mode.
2.  "How to Be a Star Student II"—Check it out at Usdan 114 from 5:30-6:15 p.m. and then move onto….
3.  The First-Year Focus program is offering an info session on "Applying for Program Housing" at 6:30 p.m. with ResLife Staff in Usdan 108.  Snacks provided.
B.  Wed., Feb. 3- Sat., Feb. 6
There are tons of events going on campus already!  Some of these are a reading by Hilton Als, our distinguished visiting writer, a performance piece by Prof. Gina Ulysse, First-Year Plays at the '92 Theater, Black History Month's student and faculty of color mixer, and a panel discussion about the U.N. Human Development Report on internal and international migration.  Check the class blog at www.classof2013.blogs.wesleyan.edu for more info on each.
C.  Wed., Feb. 10:  Dodgeball Tournament Entry Deadline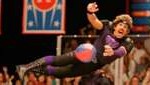 Have fun and fundraise at the same time!  Get a six-person team together for the "Have a Heart for Haiti" Dodgeball Tournament and fundraiser on Sun., Feb. 14 at the Bacon Field House.  Enter at www.wesleyan.edu/deans/2013council/dodgeball.html by Feb. 10.  Sponsored by the 2013 Class Council and open to all classes.  Valentine Prize for the Most Creative Team Attire.  The winning team splits the proceeds 1/3 to 2/3  with Partners in Health Haiti Relief. 
D. Thurs., Feb. 11:  Musical Madness:  Competition Between the Classes Entry Deadline
Show which class really rocks!  From opera to rock, from blues to rap, from folk to ska, perform your piece on Crowell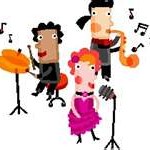 stage on Thurs., Feb. 18!  Prizes for Best in Class and Best in Show awarded by a distinguished panel of faculty.  So grab a couple of classmates or go on your own and enter Musical Madness by Feb. 11 at www.wesleyan.edu/deans/musicalmadness/entry.html .   Hey, if I can do it, you all can do it! 
E.  CHECK THE CLASS BLOG DAILY.   Make it easy and get it as favorite on your portfolio.  There is a variety of information posted, but you are responsible for knowing the academic and administrative info.
I hope you're getting settled into the semester and enjoying your classes.  Please drop-in (hours below) to say hi or get your questions answered or give Susan a call to make an appointment.
Best, Dean Brown
202 North College  860-685-2758 (office)  Drop-in Hours:  M–2-3 p.m.   T–3-4 p.m.   W–5-7 p.m.   Th–11 a.m.-noon   F–2-4 p.m.