It's not too late…
To run for the WSA!
There's still time to print a petition, submit your 150 word statement and come to the candidates meeting Friday,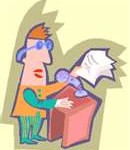 December 11 at 4:00 pm in Usdan 108.
There are 7 seats in the at-large category and 2 seats in the SBC election.
Both elections are open to all four class years.
Don't wait – get involved!
Meherazade Sumariwalla
WSA Coordinator