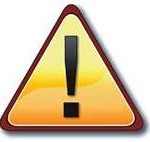 It is important that you are familiar with Wesleyan's academic regulations.  Among the many things that these regulations address is that of academic standing.  They tell you what level of academic probation a student will be on if an unsatisfactory grade is earned or if not enough credit is earned per semester or cumulatively. 
To review the regulations on academic standing, click on http://www.wesleyan.edu/registrar/ARNew.html#ACADEMIC%20STANDING.
If you have any questions, please do not hesitate to contact Dean Brown by e-mail  (lsbrown@wesleyan.edu) or by coming into the office for drop-in hours.