Take Back the Night
Please come to the steps of Olin this Thursday, October 15 at 7 p.m. for the annual Take Back the Night march.  
Show your support for survivors of sexual assault and abuse. Listen to their stories. Everyone's presence is important.
Take a stand and break the silence because everyone deserves to be safe.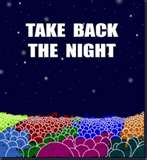 We will begin at Olin and march around campus. We will form speak-out circles in which survivors can share their stories (talk, read poems, sing, cry, yell, or request a moment of silence) in a supportive environment. There will be a candlelight vigil to end the march followed by debriefing sessions in Usdan led by counselors from the Women and Families Center.