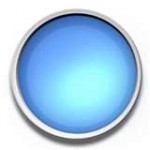 You must enroll in the University by 5:00 p.m. on Tuesday, September 8, 2009 or you risk being administratively withdrawn. You must enroll–even if you still have unresolved holds–so you can participate in Drop/Add.
To enroll, visit the enrollment site in your portfolio in the Campus Life column and click on the "Enrollment, Holds and Addresses" link under "My Enrollment Status."  Click on the blue "Enroll Me" button!
If you cannot see the "Enroll Me" button from your computer, you will need to go to one of the computer labs on campus or to the North College lobby to enroll.  Anyone enrolling late will be charged a fine of $25.
All holds must be resolved and cleared by Tuesday, September 15, 2009 at 5:00 p.m.   Anna van der Burg, Registrar