As you think about your course schedule for today's meeting with your faculty advisor, check out the blog posting on the side bar, "Creating Your Course Schedule," and consider the new course described below.
COMP 134, Human and Machine Inference, is a freshman year initiative (FYI) course taught by Professor Eric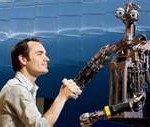 Aaron on Tuesdays and Thursdays, 2:40 – 4:00 p.m. in Exley Science Center 137.  Enrollment is limited to 20 first year students.
This course will explore how people and computers perform inference–the process of reaching conclusions based on premises–with investigation of computational, philosophical, and psychological perspectives. Discussions of puzzles and brainteasers will help expose and illuminate intricacies of inference.   Gen Ed Area Dept: NSM MATH
Spanish for Heritage Speakers SPAN 203 FALL 2009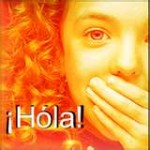 Students who take this course must:   1) Speak Spanish as language of heritage, but have a limited ability (and/or confidence) in their language skills in Spanish; and 2) have placed into SPAN112 or above.
Emphasis is placed on the following: development of linguistic strategies that advance students' written and oral expression beyond the colloquial level; grammatical and orthographic norms of Spanish; critical reading (reading for understanding and analyzing what is read); and expansion of vocabulary. The linguistic work will be conducted through course materials that explore, through a variety of literary and nonliterary texts, the use of Spanish in the United States.
This is a POI course not offered every year.  Professor Ana Pérez-Gironés, MWF 11:00-11:50 a.m. in FISK414.