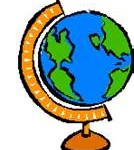 On Friday, August 28, we will be welcoming to campus the nearly 70 international members of the Class of 2013! They will have a full four-day schedule of events designed to help them acclimate to Wesleyan, get a full introduction to the American liberal arts college academic system, shop for the essentials they could not bring across the oceans, and sleep off jetlag. 
The international students, including Americans who live abroad, hail from 30 countries and 5 continents, from Argentina to Myanmar, Yemen to Zimbabawe.  Along with the 160 or so upper-class international students, this is Wesleyan's international community.
New on the agenda this year: We plan to invite international students and their roommates to a few special events, so that they too will contribute to the cross-culturally "hyper-aware" community that we expect Wesleyan to be. 
We extend a warm welcome to these international classmates who will be making the same big adjustments now that the rest of the class will be making a few days later—plus more, as you all embark together  on this most exciting adventure.
Alice Hadler, Associate Dean of International Student Affairs