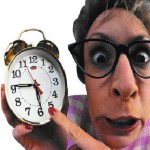 July 19 is the deadline to upload a 2″ by 2″ passport photograph for your Wesleyan ID Card and, like all deadlines, it is rapidly approaching.  Please go into your e-portfolio now under "Student Life" to upload your picture.  
If you are unable to upload a picture you can send it to:  Wesleyan University, WesCard Office, North College Room 111, 237 High Street, Middletown, CT   06459.  Please include your name and Wesleyan ID number, and mark the outside of the envelope with "Photo Enclosed."  Do not write on the photograph.
You will need your ID for access to the residential halls and for meals as well as for other activities on campus.   Upload or send your picture today so that your ID will be ready for pick up on Arrival Day at the Exley Science Center.
If a picture is not received, your ID will not be ready for you. You will need to come to North College, Room 111 on Arrival Day and stand in line to have your picture taken.  Try to avoid having to do this as Arrival Day is hectic enough as it is.  Thank you in advance for your cooperation.
Cathy Rizza, WesCard Coordinator