Patricelli Center for Social Entreneurship
PATRICELLI CENTER FOR SOCIAL ENTREPRENEURSHIP
FALL 2012 WORKSHOP SERIES
Downey House   Hobbs Classroom 113   Tuesdays 5-6:30 p.m.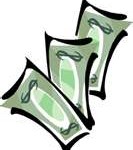 SEPTEMBER 18: CROWD SOURCING & GRASSROOTS FUNDRAISING
Learn how to communicate your vision, get others involved and acquire seed funding.
SEPTEMBER 25: PHILANTHROPY & GRANT WRITING
Learn how to research the right grant opportunities, and communicate your vision in ways that are compelling to grant makers.
OCTOBER 2: ANGEL INVESTMENT & VENTURE CAPITAL
What do angel investors and venture capitalists seek from startup organizations before they invest?
October 9:  ACQUIRING TALENT AND LEGACY MANAGEMENT
Attract volunteer help and the right talent to your project. 
Space is limited to the first 30 registrants.  To register please e-mail bstraker@wesleyan.edu indicating the date or dates you wish to attend.