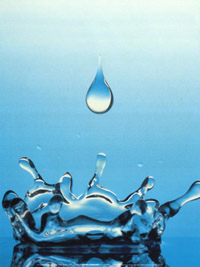 This year's Feet to the Fire program explores the challenges we face as a result of global climate change with a focus on the increasing scarcity of water and its impact on cultures and ecosystems around the world.   The program begins with a set of readings that explore the issue of water scarcity from a variety of disciplinary perspectives that students must complete over the summer.  These readings will serve as a shared frame of reference during the Feet to the Fire seminars and discussions that will take place during your first week on campus.   The readings can be accessed by logging in to the Weleyan Blackboard system and include:
R.F. Service, "Delta Blues, California Style," Science 317, (July 27, 2007), 442-445.
A. Bach, "Is Water the Next Carbon?," Urban Land (October 2007), 78-85.
R.L. France, ed., Thoreau on Water, Reflecting Heaven (Boston: Houghton Mifflin, 2001).
J. Steinbeck, The Grapes of Wrath (New York: Viking, 1939).
"Beyond Scarcity: Power, Poverty and the Global Water Crisis," United Nations Human Development Report (2006), 9-37.
Four seminars will be offered during orientation to discuss different aspects of the readings and these will be followed by smaller group discussions in the the residential halls. The entire class will come together for a "Common Moment" of drumming and performance that will cap off the week. More information about the seminars and Common Moment will follow throughout the summer.