Hey 2013'ers,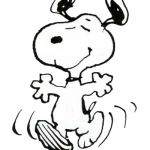 Welcome back to your senior year!  That "time flies" has never been truer:  I can't believe you're in your last year, can you?  It's amazing—and wonderful.   You all have traveled far over the last three years and have a great year left to go.  Make the most of it! 
I hope you have had the weekend to get settled into your houses and apartments, and are ready for the start of classes tomorrow.  Many of you will start in on your capstone experience this semester—whether that be a thesis, essay, project, research, or performance—while  others look forward  to it in the spring.  Whenever you do it, it's a great opportunity to dive headlong into focused intellectual and creative exploration and synthesis.  Go for it! 
 Drop/Add also begins tomorrow, and ends on Sept. 14.  No grading mode changes or course deletions after that.  The ten-week withdrawal period  begins on Sept. 15.   Make sure you know where you are with your credits and with any oversubscription.  Check your credit analysis, check your major certification form.  NOW is the time to identify and take care of any  problems.  You do not want to jeopardize your graduation because you are short of credits/major requirements. 
The Watson, Fulbright, Rhodes and several other scholarships/fellowships for next year have early fall deadlines.  Check out Scholarships/Fellowships, if interested, and talk with the campus liaison.  Speaking of life post-Wes, it is never too late to get into the WCC to explore your options—job? starting your own non-profit/for profit? grad school? professional school? internship? travel?  In the U.S.?  Abroad?   The possibilities are endless, which also can be overwhelming if you're not sure what you want to do.  Contact Persephone Hall (phall@wesleyan.edu) or any other WCC staff member to set up a time to meet to start sorting things out or just wander into the WCC resource library. 
The class blog will be up and running as of Monday.  Keep an  eye out for Celebrating Students columns this week (and write about your great summer experience!!) as well as for info about the Senior Welcome Back event.
I hope you had a great summer, and are looking forward to a great senior year.  Make it count!   And don't hesitate to contact me with any questions or concerns.  Best, Dean Brown