To:     Class of 2013
From: Circulation Department, Wesleyan University Library
Re:     Returning Library Items before the end of the semester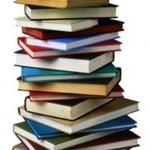 The Circulation Department reminds you that all library items need to be returned to the library by May 17, 2013.
Please be advised that during the week of May 20, 2013, the library will process bills to Student Accounts for any items still charged out to your account. You may check your account to see what items are currently checked out to you. Please go to "My Account" from the "Wesleyan Library Catalog."
If an item is lost or not returned, there will be a replacement fee of $85.00 per item, or a charge for the actual cost of the item if greater. The library reserves the right to charge a non-refundable processing fee of $35.00 per item for items returned damaged.
The Circulation Department will send credit to Student Accounts for items returned after billing.
If you have any questions about your account, please contact our Circulation supervisors, Dianne Kelly or Randy Wilson at  x3967 or e-mail to circ@wesleyan.edu.
Thank you for returning library items by May 17, 2013.
Congratulations on your forthcoming graduation and best wishes in your future endeavors.
EunJoo Lee, Head of Access Services, Olin Library