REVOLUTIONARY SELF-CARE:
BUILDING HEALTHY AND DIVERSE RELATIONSHIP SKILLS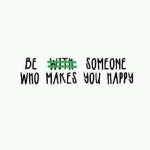 Having thriving relationships with others starts with caring for and understanding ourselves. Join us in a lively conversation where we will reflect, share experiences and learn new skills to create thriving relationships.
Through this workshop, we will examine and think of new ways to care for ourselves and others, gain deeper understanding of our desires, needs and boundaries, and develop effective ways to communicate and manage conflict in relationships.
Location: Downey House Lounge     Date: Wednesday, October 3     Time: 7-8:30pm
Facilitators: Alysha Warren, LPC and Rachel Verner, SART Intern and YOU!
Let Rachel know if you will join us! Bring friends!      Facebook Event