Dear Wesleyan Students:  
The 2012 General Room Selection (GRS) process at Wesleyan University is about to start.  Remember, all undergraduate students are required to live on campus. Therefore, if you will be a student at Wesleyan University in the fall of 2012, you MUST participate in the GRS process.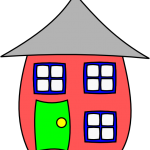 Beginning Friday, February 10, 2012 at 12:00 (noon) you will be able to access the General Room Selection site and explore your housing options for the 2012-2013 academic year.  You enter GRS through your student portfolio by clicking on "Room Selection" under "Student Life at Wesleyan".  
Please remember two important dates that are rapidly approaching.  All applications for Off-Campus Housing are due by 11:59 p.m. on Friday, February 17, 2012.  All applications for Program Housing and Community Based Living are due by 11:59 p.m. on Friday, March 2, 2012.
You will be receiving many e-mails from the Office of Residential Life in the next few months as important dates draw near. Please be sure to read all these emails, as well as the information contained in the GRS site. You will not receive any hard copies of this information.  If you have any questions, please contact the Office of Residential Life by phone at 860-685-3550 or by e-mail at reslife@wesleyan.edu.  
Thank you.