What: Rage, Resistance and Reclaimation: a conversation with Dr. Rennie Harris
Facilitated by Nicole Stanton, Associate Professor of Dance
Lecture is followed by a reception

When: Thursday Sept 29, 7:00p.m.
Where: the Russell House.  


In addition, the Department of Dance and the Center for the Arts are sponsoring the following events:
Rennie Harris Puremovement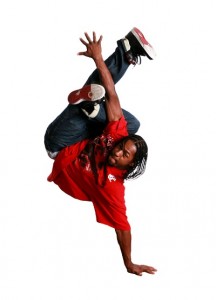 "Philadelphia's greatest cultural export."
-The Philadelphia Inquirer


What: A hip hop dance performance by Rennie Harris Puremovement set to music by the Headhunters, Marvin Gaye, Nina Simone, Parliament Funkadelic, Groove Collective, and others.  
When: Friday, September 30 and Saturday, October 1 at 8pm. Pre-performance talk with dance scholar Debra Cash on Friday at 7:15pm in CFA Hall.  
Where:  CFA Theater, located in the Center for the Arts at 283 Washington Terrace on the Wesleyan University campus in Middletown, Connecticut. 
And: Free dance workshop for ticket holders on Saturday October 1 at 11am in the Bessie Schönberg Dance Studio, located at 247 Pine Street. 

About: Choreographer and international ambassador of hip hop dance Rennie Harris founded Rennie Harris Puremovement in 1992, after working with Run-DMC and Kurtis Blow. Mr. Harris is a trailblazer who has deconstructed popular perceptions of hip hop dance for nearly twenty years – the first person to take urban street forms to concert stages around the world. Performances at Wesleyan will include repertory works such as "God Made Me Funky", "Something To Do With Love", "Continuum", "P-Funk", "March of the Antmen", and "Students of the Asphalt Jungle". A Breaking Ground Dance Series event presented by the Dance Department and the Center for the Arts. Made possible by a grant from the National Endowment for the Arts.
Admission: $23 general public; $19 senior citizens, Wesleyan faculty/staff, non-Wesleyan students; $6 Wesleyan students