Friends of the Library Constitution Day Lecture:
Spirited Debate: God talk on the campaign trail – and beyond
By Jane Eisner '77 P'06'12
Friday, September 16 – 12:00-1:30 p.m.
Science Library Reading Room (Exley Science Center 146)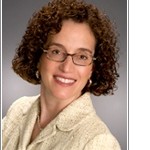 Jane Eisner has been editor of the Forward since June 2008 and prior to that held executive editorial and news positions at The Philadelphia Inquirer for 25 years, including City Hall bureau chief, London correspondent, and features editor.  She has also served as vice president for national programs and initiatives at the National Constitution Center in Philadelphia.  A 1977 cum laude graduate of Wesleyan, Ms. Eisner was the first woman to edit the college newspaper, The Argus, served as an alumni-elected trustee from 1983-86, and received the McConaughy Award in 2007 for contributions to journalism and public life.  She holds a master's degree from Columbia University's School of Journalism.
Sponsored by the Friends of the Wesleyan Library.
Pizza will be served.  Please RSVP to libfriends@wesleyan.edu.