Dear Students,
The WSA and the Film Board will be co-sponsoring a Movie Night on Foss Hill this Friday. We have contracted a giant 2000sqft screen—the same used for the TriBeCa film festival—and an awesome 4500-watt sound system!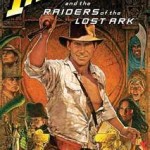 The feature presentation, as selected in a school-wide vote, will be: 
–Indiana Jones and the Raiders of the Lost Ark–
So bring your friends and a blanket to Foss Hill where you can be merry with an awesome movie on a beautiful spring evening.  The film will be played at 8PM on Foss Hill this Friday (4/29).  
Go Wes, Wesleyan Student Assembly Film Board
 Check out the Foss Movie Night Facebook page here: http://www.facebook.com/event.php?eid=221481717867514