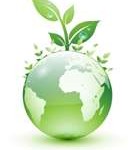 Come experience the College of the Environment's inaugural think-tank on the topic: Vulnerability of Social, Economic and Natural Systems to Environmental Stress. Reports by Bryan Bannon (College of the Environment), Jeremy Isard (College of Social Studies), Helen Poulos (College of the Environment), Dana Royer (Earth And Environmental Sciences), Phoebe Stonebraker (Biology) and Gary Yohe (Economics) with an introduction by College of the Environment Director Barry Chernoff.
Featuring an excerpt of the CFA commissioned music performance Dear Mother Earth: An Environmental Oratorio by Glenn McClure and a multi-media performance Fascinating! Her Resilience by Gina Athena Ulysse (Anthropology) in collaboration with audio sculpturist Val-Inc.
Free admission with a reception at intermission.
Co-sponsored by the College of the Environment and Center for the Arts with suppport from The Andrew W. Mellon Foundation.
http://www.wesleyan.edu/coe
http://www.wesleyan.edu/cfa
860-685-3355