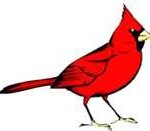 Wesleyan's annual three day event for all admitted students takes place Thursday, April 14 through Saturday, April 16, 2011, and we hope you will take advantage of all the dynamic speakers and interesting forums we've put together.
Please make special note of our featured alumni speakers: Matt Senreich '96, creator of Robot Chicken (Friday at 2pm in Beckham Hall) and Ted Kennedy Jr. '83, lawyer and civil rights activist (Saturday at 10:30am in Beckham Hall). 
For a complete list of events, go to: http://www.wesleyan.edu/admission/admit/wesfest/index.html
Wesleyan students housing friends or family overnight on campus (not through the Office of Admission hosting) should remember to register guests in their Electronic Portfolio (Guest Registration). The student guest needs to file a signed copy of the Medical Form (http://www.wesleyan.edu/admission/visiting_campus/overnight.pdf) with Public Safety upon arrival (parental signature required for those under 18 years old). 
Please join us in welcoming our admitted students and their families!
Stephanie Pruitt,Office of Admission Program and Events Coordinator, and  Alexander Levey '09, Assistant Dean of Admission
Michelle Kae '12, Isaiah Sypher '13, Elsa Hardy '14, and Mari Jarris '14–WesFest Interns 2011