Be a SARN Peer Advisor!  You'll get to: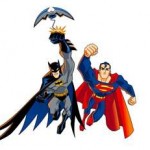 Help new students plan their academic schedules and work with their advisors during Orientation week.
Act as a resource during course registration and major declaration.
Learn effective strategies for time management, reading retention, public speaking, test and note taking and effective communication.
Participate in First Year Matters programming.
Direct students to Wesleyan's full range of academic resources.
Facilitate study skills and time management workshops.
Application deadline is March 28, 2011 at 5:00 p.m.
Applications and additional information are available at:
http://www.wesleyan.edu/deans/peeradvising/
A direct link to the application is here.    QUESTIONS?  Email Dean Sarah E. Lazare at slazare@wesleyan.edu.