As you move into your major, make a point to get to know well at least one or two faculty in your department or program.  Don't hesitate to ask questions in class or get clarification after class about an issue or read additional articles to discuss (articles with which your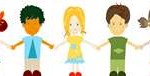 instructor may or may not be familiar), or visit office hours with questions or just to introduce yourself.  Profs often comment that they have office hours, but that sometimes few come for discussion, so take advantage of this time, whether it is to get help or find out more about a point of interest.  Be authentic in your interactions, of course, but don't be shy about taking advantage of this opportunity to get to know these folks who have a wealth of knowledge in what your interested.  
YOUR PROFS WANT TO KNOW YOU, SO HELP THEM OUT–LET THEM KNOW YOUR INTERESTS AS YOU TALK TO THEM ABOUT THEIR COURSES & RESEARCH.  DISCOVER WHERE YOUR INTERESTS INTERSECT.  TAKE THEM OUT TO LUNCH.  ASK FOR ACADEMIC ADVICE.  That they know you will make a big difference when it is time for you to get recommendations for an internship, a job, graduate school.  They will have examples to show what a smart, good, and interesting person you are.  Moreover, they're great people to get to know and can enrich your intellectual lives.