Four eyes are better than two.  Visit a tutor at Wesleyan's Writing Workshop!
At the Writing Workshop, you will meet privately with a trained tutor who will help you at any stage of the writing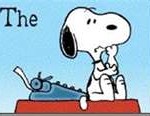 process. Come in to discuss ideas for an upcoming assignment, to structure your essay, or edit a completed draft.
Our tutors are experienced fellow students who are here to serve as non-judgmental readers and helpful critics.  They will listen, ask questions, and offer advice about your writing.  Whether you're working on an essay, a research proposal, an honors thesis, a creative piece, or an internship application, the Writing Workshop can help! All services are free.
Drop-in Hours:  Sun.-Thurs. 7-11 PM — Olin 106 (1st Fl.)
Appointment Hours: 
Mon.-Thurs. 1-4 PM — Shapiro 306 (3rd Fl.,Allbritton)
Sun.-Thurs. 7-11 PM — Shapiro 306 (3rd Fl., Allbritton) &  Science Library 77 (Basement)
To make an appointment, click on "Writing Workshop" in the Academic Resources section of your E-Portfolio.
For more information, visit: http://www.wesleyan.edu/writing/workshop/hours.html
 We look forward to working with you!    Katherine Eyster and Emily Schmidt, Ford Fellows in the Writing Programs, 103 and 104 Downey House, (860) 685-2440