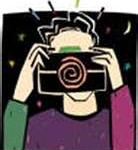 International Photo Contest 2011 Winners Now on Display!
The Office of International Studies & the Usdan Art Committee are pleased to announce that this year's finalists for the International Photo Contest are now on display in the Zelnick Pavilion.
In addition, we invite you to join us for a reception celebrating the photographers on Wednesday, February 16th from 4:00-5:00pm.
 The winning photographs will be enlarged and displayed in the Usdan University Center later this month.