Students of the Classes of 2012, 2013 and 2014:
 
As you look ahead to next semester, we hope that you will consider working with us in the Office of Admission as a WesFest Intern.  The WesFest Intern position is an opportunity for students to engage closely in the recruitment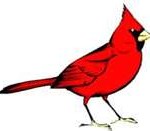 activities of the Office of Admission. Three positions are available and are open to members of the Class of 2012, 2013, and 2014 who are in good standing.
 
We seek hard workers who are mature, dependable, energetic, team players, have a sense of humor and are enthusiastic in representing Wesleyan. Responsibilities of WesFest Interns include: developing, coordinating and implementing activities for WesFest 2011 (April 14, 15, 16), phone and e-mail correspondence, and host recruitment and coordination.  This position is for the Spring 2011 semester, starting on Monday, February 7th and ending on Friday, April 22nd. Interns will work five hours a week from February to March and ten to twenty hours a week in April. Compensation will be based on campus work-study pay rates, although you do not need to be eligible for work-study to apply.
 
The application and recommendations are due Friday, January 28th, by 5:00 p.m. Interviews will be scheduled during the week of January 31st with final selection by February 4th . For additional information, please contact Stephanie Pruitt at spruitt@wesleyan.edu. Check your January 24th e-mail or contact the Admission Office for the application.
Stephanie Pruitt, Program and Events Coordinator
Wesleyan University, Office of Admission