Since 2003, the American Federation of State County and Municipal Employees (AFSCME), has partnered with the United Negro College Fund (UNCF) and the Harvard Labor and Worklife program on a scholarship program for students of color who are sophomores or juniors and interested in fighting for social justice.  This exciting program provides students the opportunity to gain real hands on experience with organizing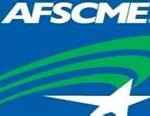 workers while earning a lucrative scholarship.Participants of this program are:
Placed on an organizing campaign for 10 weeks during the summer
Paired with an experienced organizer
Provided a $4000 stipend
Eligible to receive up to $5000 in scholarship funds
Provided a rental car, housing, and travel expenses covered
Ideal candidates:
Demonstrated leadership and interest in social justice issues
Student in good standing
Considering a career in the labor movement when they graduate
The deadline for applying is February 28, 2011 and is quickly approaching. Please distribute this information widely to students, professors, and student organizations to help us find ideal candidates for the program.
For more information please visit http://www.afscme.org/organizer/12094.cfm. To apply visit www.uncf.org. If you have any questions please contact Philip Allen at pallen@afscme.org.
Sincerely, Philip Allen, AFSCME Education Coordinator