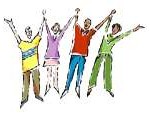 Join the Class of 2014 for an Encore Orientation Program at the beginning of the spring semester–January 19. This will be an opportunity for you to learn more about the resources you may have missed out on during your own orientation.   
You can see the day's schedule at www.wesleyan.edu/orientation at the bottom of the page.  It will begin with a brunch and panel of faculty and students discussing how to build stronger relationships with your advisors and professors. Space at this brunch is limited. If you would like to attend, please RSVP to Teri Maheu at tmaheu@wesleyan.edu no later than January 15, 2011.  
Other workshops for the day are open to everyone. Feel free to pick and choose which workshops you would like to attend. Take advantage of this wonderful program.  We look forward to seeing you then!