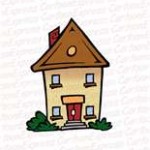 Want to be part of a dynamic staff team?  Want to develop great leadership skills? Want to help your peers and shape the residential experience?  Consider becoming a resident advisor (RA) or community advisor (CA).   Learn more at an information session this week:
Monday, January 31, 2011: 8:00-9:00 p.m. in Nicolson Lounge
Tuesday, February 1, 2011: 8:00-9:00 p.m. in Butt A Lounge
Wednesday, February 2, 2011 8:00 – 9:00 p.m. in Fauver Apt Lounge (CA applicants ONLY)
Thursday, February 3, 2011 12:00-1:00 p.m. in Usdan 108
You can also check out the website for more information at http://www.wesleyan.edu/reslife/student_staff/selection/welcome1.htm .  The deadline for all applications is Monday, February 7 at 4:00 p.m..