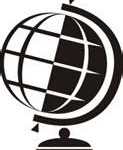 Prospective Psychology Majors – Thinking of Going Abroad?
A Study Abroad Panel of psychology majors who have gone abroad will share their experiences with students interested in majoring in psychology to learn about study abroad from the perspective of a psychology major. They will talk about what experiences and programs worked well in their opinion and why, as well as any advice they wish to pass along to others about study abroad. The panel discussion will be Thursday, December 9, 12:00-1:00 pm, in Judd Hall Rm. 116, and pizza will be served.
Any questions, please contact Cathy Race, crace@wesleyan.edu.