Bring Back a Book Drive: Thanksgiving Break
Drop off an elementary level book after Thanksgiving Break!!!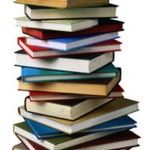 Help a student in need!
Macdonough Elementary is located in Middletown's North End.  Seventy-six percent of Macdonough students are on the free/reduced lunch program.  Remember these students over your Thanksgiving Break and donate a book.  Book type ranges from a picture book level to basic chapter books. 
COLLECTION BINS will be located in Exely, Freeman Athletic Center Lobby, PAC, Usdan, Olin, North College, and outside of Weshop after Thanksgiving Break.