This summer I worked for Morgan Stanley's Learning and Development Department. I worked with a team of six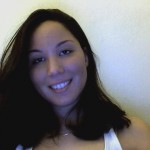 people, including myself. My team was responsible for developing the leadership skills of high performing Managing Directors, in anticipation of preparing them to take a role as a franchise leader. I helped with many of the logistics and details of the programs that were made available. Some advice I was given during my orientation was to be a team player, to build a network, to speak up, and to not be boring. I also learned the importance of being a good communicator. For example, if you feel that you didn't meet an expectation in one of your assignments, instead of asking, "Where did I go wrong?", which highlights your imperfection, a better question would be, "How can I improve?", which instead highlights your willingness to be proactive. Little things like this make a difference in how your colleagues see you and it is important to maintain a positive image in the office.
Another thing to consider when trying to maintain a positive image: pay attention to details!!!  Unfortunately, for some of us, this may be one of the lessons that you learn from experience. It is only when you are pressed for time and have to send out an attachment to your team and realize that you didn't put a date on the data that you are sending that you will realize the importance of paying attention to details. It is a minute detail, but it counts. Lastly, as an intern, you must become so engaged in the work of your team that you are doing outside research to contribute to your team's initiative and progress. This is being proactive. It is the proactive interns that get offers to work again. This is just a snapshot of the things that I learned. If you have any questions about my experience and other lessons learned, feel free to email me, dinoa@wesleyan.edu.