HC/FW Koeppel Panel: William Finnegan and Jane Eisner '77 on Journalism and Social Change
William Finnegan of The New Yorker, and Jane Eisner, editor of the Forward, will discuss journalism and social change on Saturday October 23rd, 2010 at 1:30 pm in the Memorial Chapel.
William Finnegan, staff writer for The New Yorker, is the author of award-winning works of international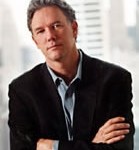 journalism. He has written recently about immigration issues and politics in Europe and Mexico, as well as racism and conflict in Southern Africa and poverty among youth in the U.S. His article, "Leasing the Rain," received the James Aronson Award for Social Justice Journalism. He has twice received the John Bartlow Martin Award for public interest magazine writing.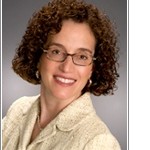 Jane Eisner '77 has been a national and international reporter, columnist, and executive editor at thePhiladelphia Inquirer and a leader in national discussions of media and democracy.  She is now editor of theForward, the weekly Jewish newspaper of major influence nationally and internationally. She is the first woman to win Wesleyan's McConaughy Award for her contributions to journalism and public life, and she is the first Koeppel Fellow in Journalism at Wesleyan.
This event is sponsored by the Koeppel Journalism Fellowship and the Wesleyan Writing Programs. It is free and open to the public. For more information call (860) 685-3448, or visit http://www.wesleyan.edu/writing/distinguished_writers/.