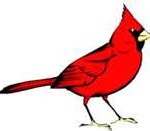 HAVE A GREAT HOMECOMING/FAMILY WEEKEND!
Take advantage of all the offerings on campus this weekend—from Weseminars to athletic events, from lectures to music and dance to reunions.  Plan your time well so that you can pick and choose from all that's happening on campus and still get your academic work done!   
Check out the schedule at http://www.wesleyan.edu/hcfw/ .