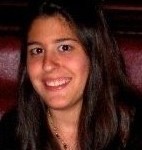 After taking several government courses, I became eager to experience politics in a real-world context.  I decided to spend my summer in Washington, D.C. doing two internships at a congressional campaign office and at the Department of Homeland Security. This coupling afforded me the opportunity to experience a soup-to-nuts view of the entire political process.
In my first internship at the campaign office, I worked alongside minority members of congress as they sought out victory in their upcoming races. Aside from researching donors and data banking, we organized fundraising events.  One of these events was a "Southern Style Barbeque" to support the efforts of a representative from North Carolina in a bid to retain a high profile seat.  The food was delicious and the company was first-rate.  We had the opportunity to mingle with such dignitaries as House Majority Whip, James Clyburn, and Speaker of the House, Nancy Pelosi.
After enduring the process of background checks and obtaining a security clearance, I began my second internship in the Department of Homeland Security in the White House Liaison's office, which gave me an entirely different perspective of government. My primary responsibility was to respond to citizen mail, which addressed issues ranging from immigration to national security. The goal was to provide timely responses to each and every inquiry, so the stress levels in the office could get high. I became exposed to both the inter-workings of the newest federal cabinet department as well as to many of the common concerns among people living in the United States. When I was not at my desk, I could be found, alongside other DHS interns, touring sites such as the White House, the Pentagon, or a dog training facility, and meeting Secretary of DHS, Janet Napolitano.
 I am really thankful for the eleven weeks that I spent immersed in the epicenter of American politics. All in all, my summer turned out to be a win/win situation both for myself and the offices for which I worked. I learned invaluable lessons about government and life that no textbook could begin to teach.