FROM THE OFFICE OF INTERNATIONAL STUDIES –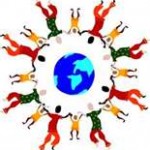 This is a reminder that the General Wesleyan Permission to Study Abroad Application is due on FRIDAY, OCTOBER 15, 2010 for all students planning to study abroad for the SPRING 2011 SEMESTER. This is the "permission to study abroad" application that ALL students must complete, regardless of program choice, including Wesleyan-administered programs (Bologna, Madrid, Paris). Applications must be turned in at the Office of International Studies, 105 Fisk Hall and may be turned in anytime on October 15.
A copy of the permission application may be picked up at the Office of International Studies or printed from our website at www.wesleyan.edu/ois. Click on "Applications" in the "Forms" bucket and print the "Permission to Study Abroad" PDF document.
A complete application includes the following 7 items:
Personal information sheet
Academic justification
Online Health Information Clearance form*
Pre-approval of courses form
Student Medical Release and Parental Statement form
Assumption of Risk and Release and Waiver form
Standards of Conduct Pledge
*All applicants must complete our online Health Information Clearance form. If you have not already done so, you may still do it now. It is in your student e-Portfolio under "Tools and Links." Be sure to do this by October 15, 2010.
If you have any questions about the "permission to study abroad application," please feel free to stop by the office during drop-in hours (M-W-F 10-noon; T-TH 2-4 p.m.) or call us at 860 685 2550.
Please note that approved programs (not run by Wesleyan) have their own specific deadlines (many do "rolling admissions") and can fill before stated deadlines so students should check directly with the programs to make certain that applications are filed in a timely manner.
Gail Winter, Assistant Director, International Studies, 860 685-3006, gwinter@wesleyan.edu