Dear Students,
Last year, students, the WSA, and the administration teamed up to create the Wesleyan Green Fund: a student-elected, student-financed, and student-managed pool of money which will sponsor sustainability initiatives on campus.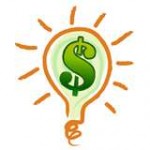 Critical to the Green Fund's success is the Green Fund Committee, a group of five students who will seek out, review and approve project ideas. This is the first year of the Green Fund and the Green Fund Committee, and joining the committee is a great opportunity to engage with environmental issues and shape the future of Wesleyan.
We are now seeking applicants for the committee, and we encourage students in all class years with an interest in sustainability to apply. Attached is the full application. Applications should be emailed to Josh Levine at jslevine@wesleyan.edu by no later than Sunday October 3rd.
If you have any further questions about the application process or the green fund, feel free to contact us. We look forward to reading your applications.
 Cheers, Josh Levine,WSA Sustainability Coordinator & Zachary Malter, WSA Finance and Facilities Chair