The 9th Annual World's Largest Ice Cream Social!
Thursday, September 30, 2010     5-8 P.M.
Middletown's Cold Stone Creamery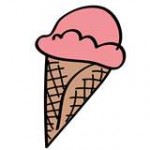 A 3 oz. portion of ice cream, developed by a Make-A-Wish child, will be given out.
Donations are encouraged.
Middletown's Cold Stone Creamer is located at 100 Riverview Center, Suite 125, just off Main St. between Court and College.