Dear student,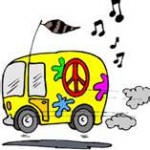 By the end of the day today, Wednesday, May 12th, make your reservations for the end-of-the-year Bradley and New Haven shuttles.  As always, the shuttles LEAVE Wesleyan from in front of Usdan.
The cost of the Bradley shuttle is $20 one-way, $40 round trip. You can pay at the Box Office in Usdan with cash, credit, or check.
The shuttles leave Usdan at 5:45 AM and 12 PM on Friday, May 14th and Saturday, May 15th. Each shuttle arrives at the airport one hour after leaving Wesleyan, so please plan accordingly.
 The New Haven Union Station shuttles will leave from Usdan at 10 AM and 2 PM on Friday and Saturday. Cost is $9 each way.
 Good luck on finals, and safe travels,  Ben Firke, Chair, WSA Finance and Facilities Committee