Hey Class of 2013—
 Can you believe it?  Counting today—April 23, there are only nine more days of classes left in the spring semester!   Amazing….   
Adjustment & Ranked Enrollments:  And speaking of classes, today is the last day of adjustment.  Make sure you have four courses and have submitted all of your ranked enrollment requests.
MM Videos:  Up on the class blog (scroll below) are the videos (in order of performance) from Musical Madness 2010.  Check them out !  The Class of 2013 rocks!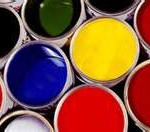 Mural Painting:  Stay tuned for info this weekend or next regarding the creation of the 2013 mural.  You bring the imagination; the 2013 Class Council supplies the paints, brushes and ice pops. 
Housing:  As you know, room selection will take place over two different nights next week.  Groups 319-450 will select on Monday (4/26) and groups 451-548 on Wednesday (4/28).  Students should report to Exeley Science Center 150 at 6 p.m.  You may only select a room that fits your group size.  So if you are a group of two, and you would like to select single rooms, you will need to split your group before you can be placed.  There will be plenty of opportunity to do splits that night, once you know whether or not single rooms are available.  Should you want to select a double room, and you are currently in a group by yourself, you will need to merge with another individual.  The new group is assigned the "worst" rank number of the two.  Rising sophomores may only form groups of one or two.  You will have the opportunity to merge groups that night as well.
Please be sure to bookmark all rooms in which you have an interest, as you will not be able to select a room that you have not bookmarked.  Know your preference of your bookmarked rooms, so that you can quickly choose from among those that are still available when it is your turn to select. 
If no one from your group is able to attend room selection night, please contact the Office of Residential Life about assigning an agent to select for you.  Feel free to contact ResLife with any additional questions at 860-685-3550. 
In Closing:  Be organized for GRS, for your end-of-semester papers, projects, and exams, and for some healthy down-time.  Don't hesitate to come see me with questions or concerns or to strategize about workload.  You will soon have one year of college under the proverbial belt!
Best, Dean Brown