The Registrar's Office debuted the new electronic "Incomplete Requests" system with the Spring 2010 courses.
TRAINING:   4:15pm Monday, April 19 – Shanklin 107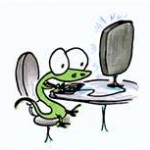 Students will be able to submit incomplete requests starting two weeks before the end of a course. It is the responsibility of the student to initiate a conversation with the instructor about needing an incomplete.  Following that communication, the student needs to submit the request in the "Incomplete Requests" link in their Student EP.
Relevant information and detailed instructions are available on the attached manual and at http://www.wesleyan.edu/registrar/increquests.html.
For information about Incompletes in general, see http://www.wesleyan.edu/registrar/ARNew.html#GENERAL%20REGULATIONS.
Sincerely, Paul H. Turenne, Associate Registrar