Sign-up for Service Week ends this Wednesday at 5 PM.
Please join us in making this a memorable event!
Click here to sign-up: http://www.wesleyan.edu/ocs/serve.html
 Also make sure to check out the new events that have just been added on…
The Annual Spring 3 v 3 Grassroots Soccer Tournament on Sunday, April 25th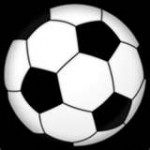 This tournament is a fundraiser for Grassroots Soccer, an organization that works to use the power of soccer in the fight against HIV and AIDS and provides African youth with the knowledge, life-skills and support to live HIV-free.
·       The tournament is on Sunday, April 25th at 2:00 PM on Jackson Field.
·       $5 per person and $20 per team. Teams can have 3-5 people on them
·       Training shoes only. NO CLEATS!!!!
·       1 varsity soccer player per team allowed. 1 boy and 1 girl varsity player is permissible
·       Prizes for the winning teams including gift certificates, t-shirts etc.   
This is an event organized by the Student Athlete Advisory Committee. It is a great cause and always a fun time.
If you would like to participate or receive more information, contact Jory Kahan at jkahan@wesleyan.edu
The 2nd Annual Community Health Fair on Saturday, April 17th
This event, hosted from 10AM to 3PM, will take place at the YMCA on Main Street. It will feature health professionals and workers displaying resources available to members of the Middletown community. There will tables devoted to specific specialties and services with fun activities such as healthy cooking demos and self-defense and yoga presentations.
If you would like more information, please contact Fludie Naka, President of the American Medical Student Association here at Wesleyan at fnaka@wesleyan.edu