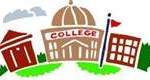 WANT TO HELP SOMEONE GET TO COLLEGE?  VOLUNTEER ONE EVENING A WEEK WITH LET'S GET READY!
Where:    Macdonough Elementary School (three blocks from Wesleyan); transportation provided 
 When:    March 1 – April 28, 2010:  Mon. or Wed. nights from 6–8:30 p.m.
LGR is a FREE college-access program serving the under-resourced students of Middletown. The program consists of intensive SAT preparation and real college preparation, which includes searching for colleges, writing application essays, and financial planning. 
 As a tutor, you'd be given a class of 5 high school juniors with whom you'd meet once a week throughout the semester and guide along the path to college, providing either math or verbal SAT prep. Training, curriculum, and full support are provided by the program – you just need to bring an interest in tutoring and your enthusiasm!
 To learn more, come to an information session:
February 3 • 4:15 p.m. • Usdan 108    There will be free food!
Visit http://www.letsgetready.org/ for more information or http://www.surveymonkey.com/s/5WLHNGD to apply!
Or contact Martine and Julia at wesleyanlgr@gmail.com
Applications due February 13th.  Compensation available for those with federal work-study. Partnered with Teach for America!
—
Let's Get Ready at Wesleyan University  Spring '10
Martine Seiden, Co-Director, (808) 216-9416 and Julia Alschuler, Co-Director, (917) 678-6038