With the end of exams at the close of the day tomorrow, you will have one semester of college under your proverbial belt.  I hope that it was a good one for you—that you were intellectually stimulated, co-curricularly engaged and personally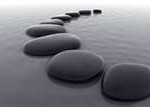 challenged in a positive way.  I also hope that the trials and tribulations of a "first" semester were balanced out by your accomplishments and joy of discovery.  And I hope that all of it made you think more critically, question more wisely, and evaluate more compassionately. 
I hope too that you will take some time over January to reflect on your semester—what you learned, where you were successful, what you could do better.  Decide to try one new activity that will get you involved in campus life in a different way. (There are so many opportunities to do so!)  Your contributions, both inside and outside the classroom, help to make Wesleyan a better place.