Students from THEA 205, "Activism and Outreach Through Theater," will be presenting pieces from their time spent at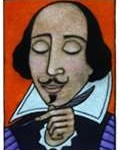 York Correctional Institute.  The students work with women from York on Shakespearean plays, this year "The Tempest" and "The Merchant of Venice," creating connections between the circumstances of the lives of the characters and their own.  The pieces performed by Wesleyan students have all been written by women of York.  Recently released women from York who have participated in this course in the past will be in attendance and will participate in both the performance and question and answer section of the event.  No tickets required.
This is a service learning course taught by Professor Ron Jenkins.
Thursday, Dec. 3, 7 p.m.  at the CFA Hall