Do your class notes contain more doodles than useful info?
Do you always seem to be writing down the wrong thing, not what's really important?
When you study from your notes, do they not make sense?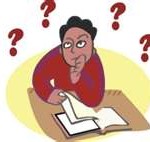 NOTE TAKING WORKSHOP
THURS., DEC. 3 @ 12:15 P.M.   USDAN 108
BRING YOUR LUNCH!  BRING A FRIEND!