Dear Wesleyan Musical Performers,
In an effort to collaborate and combine programming efforts, a new committee has been established.  The Usdan Common Connections Committee is looking to work with musical performers within the Wesleyan Community to provide opportunities to showcase your talents.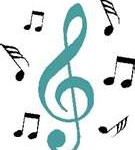 These performances will take many different forms and will happen in a variety of venues.  We are currently planning a series of Coffee House performances that will feature two or three artists or groups and will likely be held in the Daniel Family Commons on the third floor of Usdan.  The committee is also putting together a "Last Waltz"esque jam that will happen on December 14 in the Marketplace Dining wing.  This event is tentatively being billed as "Classes Ending on a Good Note." 
Our hope is that throughout the year many different performers or groups will take advantage of the opportunity to let the Usdan Common Connections Committee plan their performance event.  If you have ideas for performances or would like to play in either a Coffee House or in the December jam, please contact Michelle Myers-Brown via email (mmyersbrown@wesleyan.edu) for more details.
 If you, or your group, are interested in performing in Usdan at these or other events, please email Michelle Myers-Brown by 11/20/09.
We look forward to hosting performances that showcase the diverse musical styles and the musicians helping to continue the tradition of great music at Wesleyan.
Sincerely, The Usdan Common Connections Committee
STAY TUNED FOR MUSICAL MADNESS
a music competition between the classes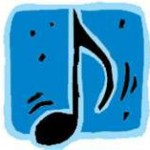 February 18, 2010
     Crowell Concert Hall