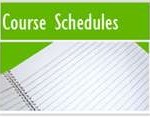 Amazing that it is already time to be thinking of courses for next semester!  The planning period begins tomorrow and runs through Mon., Nov. 16 at 5 p.m.  Scheduling is the next day and the adjustment period starts on Wed., Nov. 18 at 8 a.m. through Tues., Dec. 1 at 5 p.m. 
As you think of your program of study, keep in mind the importance of exploring new areas of the curriculum and choosing courses that will stretch your mind, get you thinking and engaged in your work.  At the same time, keep an eye on gateway courses needed for possible majors, GenEd courses, and courses that emphasize Essential Capabilities you would like to strengthen. 
Take advantage of WesMaps' categories to help you navigate the curriculum in anything from FYIs to  intellectual clusters to departmental descriptions to anything in the above paragraph.
Remember to spread your courses throughout the week and the day, and seek variety in the kind of coursework you will be doing. 
Any questions?  Talk with your professors, your faculty advisor, me as your class dean, Dean Lazare, and any other person with curricular expertise who you think will be helpful in your decision-making process.