Reforming the United Nations:  Mission Impossible?
Thursday, October 22           7 p.m.
Daniel Family Commons, Usdan
Reception to follow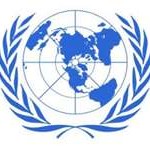 Professor Paul M. Kennedy, Dilworth Professor of History and Director of International Security Studies at Yale University, will speak on UN reform to mark Connecticut's celebration of the 64th anniversary of the founding of the United Nations.
Professor Kennedy is an internationally-known scholar, writer and commentator on global political, economic and strategic issues.  He is the author of The Parliament of Man:  The Past, Present and Future of the United Nations and The Rise and Fall of the Great Powers, among others.
Sponsored by WWW, The United Nations Association of the USA-CT, Usdan University Center, and Wes Model UN.